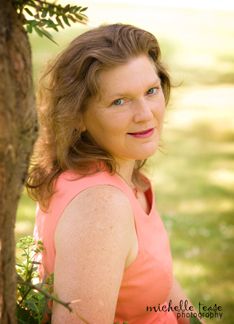 The Instructor
Renee Waters LMT, ND, RYT
I am a Naturopath, Massage Therapist, Reflexologist, Artist and Herbalist. I am the owner of The Country Doctor Since 1984. I love art and Yoga and I now want to blend healing, art n' Yoga together, hence, Healing with Meditation, Art and Yoga Workshops and Retreats.
I have over 30 years of experience helping people heal their back, hip, sciatic nerve and miscellaneous issues and now I would like to help people discover their deeper self. I would like to help them through their trauma and difficult emotional times with Art and the Emotional Freedom Technique and through simple tai chi-Yoga exercises and most importantly Meditation, Art, Essential oils & Bodywork.
I also am certified in Holistic Iridology which is an Art within itself. I am able to look at someone's eyes and tell by the color, lines, lesions and fibers what their inherent weaknesses are...so also when a person who comes to see me who is emotionally distraught and lacking the willpower to live—hopefully with the Lord's help and my talents....I will be able to help them back to recover their life and dreams, and hopefully they will want to live with energy and vitality again!!
I will be using very simple techniques to do this…Art, Essential Oils, Nutrition, Bodywork, Prayer & Meditation, EFT, Tai Chi-Yoga, Detoxification and more……
Education
200 hr Yoga Instructor Student Training 2017-2018

Holistic Iridology Level I, II, III, Dr. David Pesek 2009-2016

Dr. Christopher's Shool of Natural Healing, 2009

Cranio Sacral Therapy-Upledger Institute 1999 - 2007

ND- Clayton College of Natural Health, 2008

Capacitar Training-Trauma Healing, 2006

Loomis Institute of Enzyme Nutrition, 2006

Healing Touch International, Inc. 2005

MS- Clayton College of Natural Health, 2005

Lymph Drainage Therapy-Upledger Institute, 2003, 2004

BS- Clayton College of Natural Health, 2003

Hanna Kroeger school of Natural Healing, 2004

Advanced Iridology- Dr Bernard Jensen, Dr. John Ray, 1997

Licensed Massage Therapist-Blue Sky Ed Foundation, 1995

Kinsiology-Topping International Institute, 1994

Bodywork, Nutrition, Body Systems, Iridology: Institution of National Association of Certified Natural Health Professionals. 1994

Woods Hygienic Institute-Colon Therapy, 1992

Aromatherapy Practitioner-American Institute of Hnani Medicine, 1992

Advanced Herbology-Steven Horne, Nature Sunshine Manger Schools, 1988

The School Of Natural Health-Doug Cloward, 1987

Associate Degree-Medical Secretary, Moraine Park Technical College, 1986

Certified Nursing Assistant-Bette Dearing, RN, 1984

International Institute of Reflexology, Phase l, ll, lll, Practicum 1984-1993
Membership
Associated Bodywork & Massage Professionals
The American College of Iridology
Dr. Christopher's School of Natural Healing
International Myomassethics Federation, Inc.
International Association of Healthcare Practitioners
Fond du Lac Artist Association
Bemer Group International
Yoga Retreat Day
If you are looking for a nice day to pamper your senses, relax, get some bodywork done, detox, learn some Hatha yoga, try your hand at some creative expression Art..then you have come to the right person..Renee Waters, Certified Yoga Instructor, Massage Therapist, Naturopath and Artist.. will lead you thru a beautiful Retreat Day!! You can mix and match my services, but here are the basic packages.
Yoga-Spa ½ Day Retreat -- $150
Private yoga Class
Mindfullness Meditation
90 min. Ultimate Healing Massage Treatment
Iridology Consultation
Bemer session
Full Day Yoga Spa Retreat -- $245
Private Yoga Class
Mindfullness Meditation
Bodywork Choice (60 min.)
Ionic Foot Detox bath
Fresh Juices and Teas
Organic Lunch
Iridology Consultation
Detox Therapy
Art Expression can be added for a special price.
Topic--"Paint your Soul"
Renee Waters LMT, ND, RYT
747 Crestview Ln, Fond du lac
www.countrydoctor.bemergroup.com
countrydoctordetox.com
920 922-8950